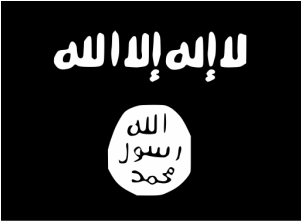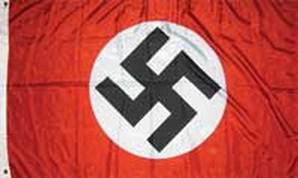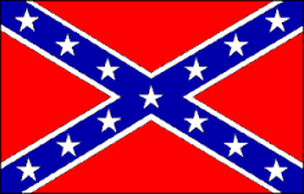 AGAIN I WILL REITERATE!!! ALL WHITE PEOPLE ARE NOT DOMESTIC TERRORISTS!!!

JUST THAT LAZY AND DESTRUCTIVE PART OF THE WHITE CULTURE!!!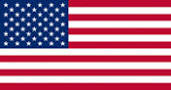 The Confederate Flag alone is a harmless and tangible object, that is aesthetically pleasing to some eyes. Unfortunately, the designer of the flag designed it for the wrong purpose!!

This flag was designed to symbolize the ideology of the rebellious states, that wanted to engage in warfare with the United States Government. These states felt that the government had no position to dictate how southern states should live and grow their economy through the institution of slavery (Crimes Against Humanity). Ironically, the --Kidnapped --Tortured -- and Murder Africans, would have argued the same point about being enslaved by that -Lazy and -Destructive part of the white culture.

In my opinion, actions taken by those southern states were construed as acts of treason against the United States Government. Presently, publicly displaying a confederate flag should have always been interpreted as a non-verbal act of treason against the government.

The United States Government should have viewed the -Confederate Flag as a cancer in society. Untreated, it would eventually destroy the moral fiber that the -Free World possessed. Attention to the Confederate Flag, should have equaled the attention that was given to the mass hysteria during the 1940's-50's, when people were pointing their fingers at anyone who they perceived as a communist or associated with the communist party.


People argue that their first amendment rights would be infringed upon if a law was made for prohibiting a person from displaying a -Confederate Flag. During the mass hysteria, how many innocent citizens first amendment rights were violated? Actually, "how many unarmed African American males die in the history of this nation by the hands of -Police?", where their first amendment rights were violated. How many received justice?

For centuries, the -Confederate Flag symbol has been -toxic for some African Americans. Creating a state of fear in the mind, similar to the state of mind, that Americans felt during the -Red Scare (communist party) era. After that American crisis ended, the plight of racial inequality continued for the African Americans in this nation.


"God Bless" the victims of the -AME church, congregation and all that believe in
-Equal Rights For All!!