ABOUT ME
A brief synopsis about my professional Law-enforcement career at the Hawthorne Police Department.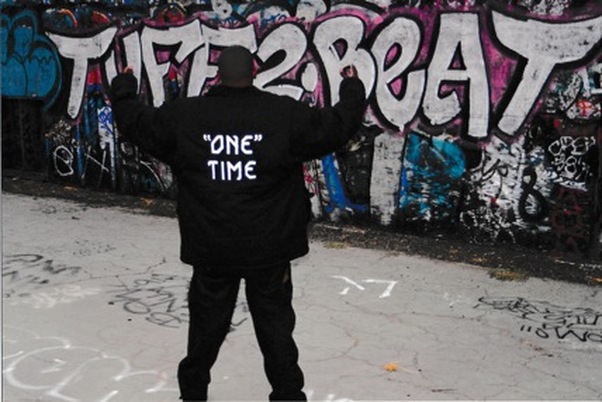 Artist Bio:
Roosevelt Matthews Jr.
(Aka Rapping Police-Blade-Onetime)

Born & Raised:
Born November 7, 1957 in New Orleans, La. Matthews, father moved the family to Los Angeles California when he was 7 years old.


---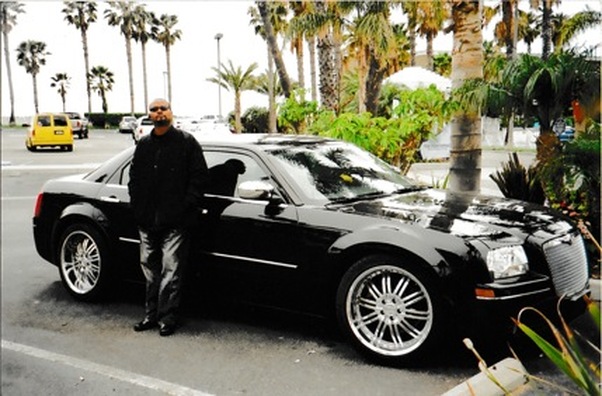 Early Life:
Matthews grew up in South Central Los Angeles. He was surrounded by the bad influence of the South Central gang lifestyle.

As some friends and family members became involved in the gang lifestyle, Matthews at one point ---aspired to follow in the footsteps of his cousin Stanley Tookie Williams.

Matthews knew within himself that there was a better way to live other than being involved with drugs, gangs and becoming a wanted fugitive in society.

He gain control of his life by graduating and receiving his diploma from a local high school in Los Angeles. He later attended Los Angeles Southwest Community College. There he received his Associates of Arts Degree and later transferred to Cal. State Northridge University for several semesters. Matthews received his Bachelor of Arts at The Union Institute in West Los Angeles.

---
Hawthorne Police Officer:
Matthews eventually found himself walking out of the front door of the Hawthorne Police Department in 1980 as a ---sworn police officer. In an attempt to give back to the community, Matthews displayed positive examples to the children in the community. He continuously volunteered for various kinds of youth out reach programs within the community. One of his main objective was to redirect children that was headed down the path he once took in life. After receiving his vocational teaching credential from Cal. State Long Beach University. He later taught at Hawthorne High School for ten years and lectured several times at local community colleges.

Highly Decorated Officer:
Matthews is an outstanding example of achievement. He has received numerous awards; such as four time Officer of the Month, Certificate of Commendation, Medal of Valor Award, Letter of Accommodation from former Hawthorne Mayor, Betty Ainsworth former California Governor Pete Wilson, former California Senator Diane Watson, former Supervisor in Los Angeles, Kenneth Hahn and former California Attorney General John Van de Kamp.


---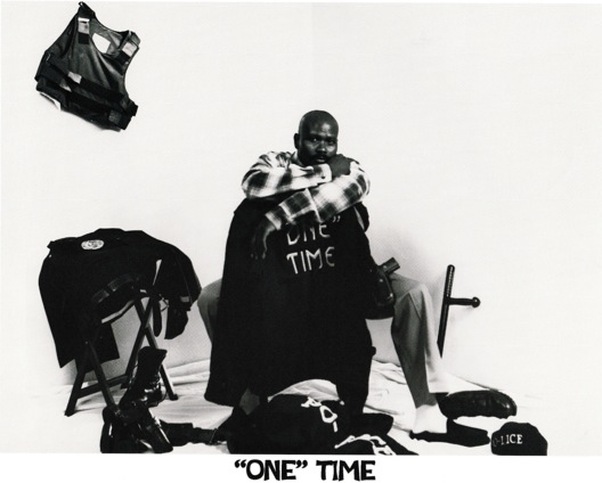 Retirement:
Matthews retired from the Hawthorne Police Department serving 29 years. His life since retirement has been peaceful and uneventful, until he began noticing that unarmed African American males were dying from senseless encounters by white police officers.

He stated that after watching the Tamir Rice shooting video repeatedly, he became sick to his stomach because that child did not have to die. Matthews stated that he recalled 12 year old kids and younger running up to his police unit or police motorcycle to compare their toy guns with his real gun.

Matthews stated that when he left the kids they were still alive. Matthews said "Granted, a police officer can be legally right in his or her shooting, however they can be morally wrong as well". He clarified his quote by referencing his shooting in 1989. Matthews stated that after the gunman was hit, he stopped shooting, reassessed the situation and moved to a different position of advantage. At that point he determined that ---Lethal Force was no longer needed.

---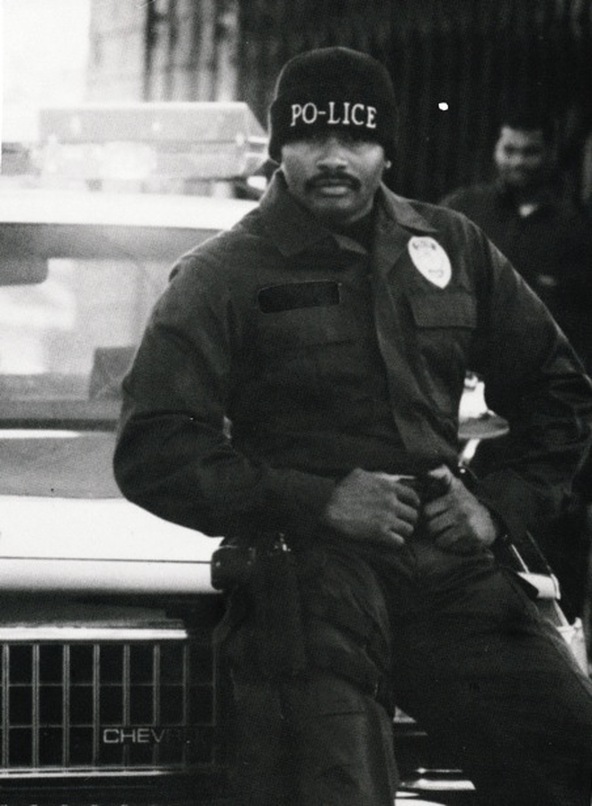 Social Media:
Matthews received the Medal of Valor Award in 1989, for responding off-duty to gunshots sprayed into a park filled with children. Focusing, only on the lives of the innocent children, Matthews disregarded his own safety and engaged approximately four armed males, later identified as a Blood gang from the City of Inglewood.

The gang was apparently shooting at their rivals later identified as the Watergate Crips. Matthews engaged one of the gunman who was carrying an uzi machine gun and shot him. The other gunman escaped. The captured gunman survived and was later sentenced to prison. As a result, Matthews shooting was featured on "Top Cops" that year.

In 1992 he challenged Time Warner's ICE-T's "Cop Killer". His rap song "Role Model" spurred local and nation wide coverage in Los Angeles Times and Daily Breeze. Overwhelming response of telephone calls and letters flooded the halls of the Hawthorne Police Department with

Matthews supporters requesting a copy of the song. Request came from as far away as Canada and Hungary. After the media frenzy subsided, Matthews was later invited to perform his song "Role Model" on the Arsenio Hall Show which he performed extremely well.

---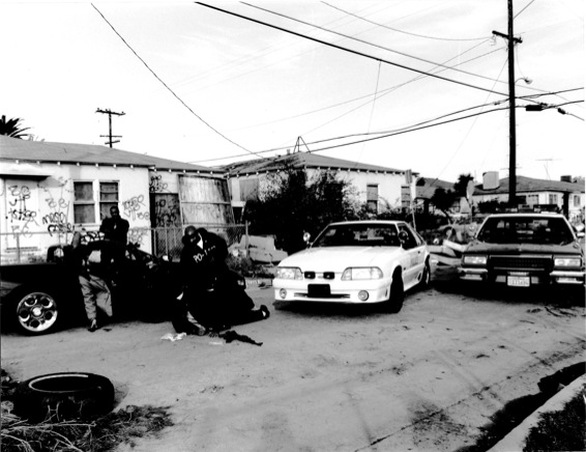 Over Kill...Terminate with Extreme Prejudice!!

Matthews said" emptying a full magazine into a human being is not warranted in ninety percent of police shooting. He continued that some of the shooting last year had racial undertones, unfortunately extremely difficult to prove.





---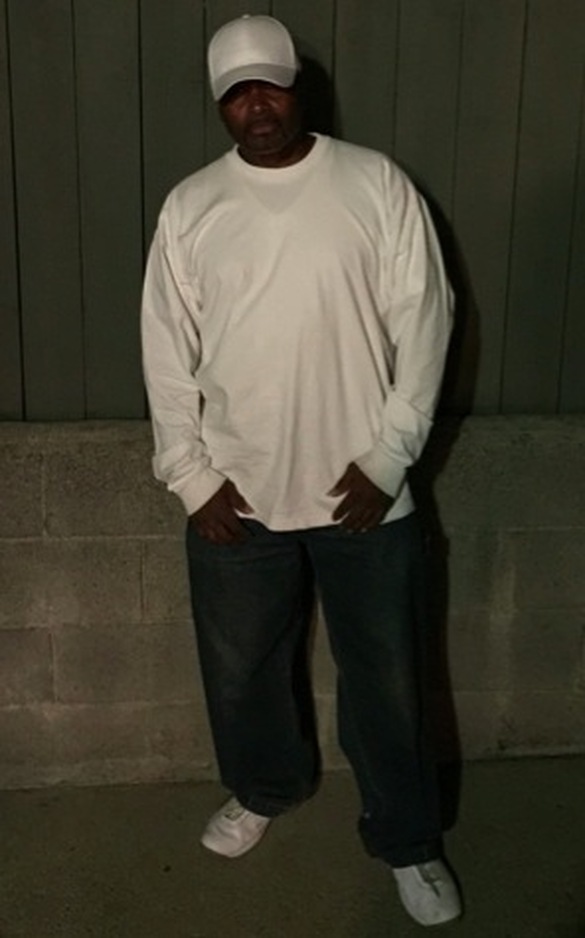 This nation should never forget that the African

was


Kidnapped, Tortured, and Families Torn Apart.




Simply, the African was not an Immigrant.!!!
---